Kawasaki Kult Grand Wizard - We HATE Dem Bears
​
Next Monday August 29th, 2011 we will embark on a 4200 mile adventure across the United States to Attend the largest Side X Side Event in the nation! Our 10 day road trip will take us along route 40 from Southern California all the way to Huntsville, TN.
The Side X Side Roundup and Brimstone Recreation is in it's 3rd year and grows every year. We are excited to have the opportunity to check out this event. Mark, Greg, and the staff at Brimstone have been more than accommodating to us.
They have a full weekend of events planned that include Tracy Lawrence performing live Saturday night and the Annual Running of the King of the Mountain race on Sunday. Events also include mud runs, pole bending, sled pulls, and drag races. There is sure to be something for the entire family to enjoy!
Going with us to Brimstone will be Joey D. of UTVUnderground.com, Mike Lasher of OffRoadPress.com, and Jeff Knoll - President of the new International SideXSide Association! This is guaranteed to be an adventure to say the least! You will be able to track us and watch our shenanigans as we travel across America. We will provide daily updates of our travels and event coverage as well!
To top off our coverage we are putting together what we are calling a WAR CHEST which will be full of industry and road trip swag! So far we have tires, hats, shirts, stickers, gift certificates, lift kits, and much much more! We will share more details as we approach closer to departure!!!
For more information on the Side X Side Round up you can visit
Brimstone Recreation
!
Stay tuned for more Info!
Thank you to our sponsors and contributors to the WAR CHEST GIVEAWAY!
www.MonsterEnergy.com
www.TurnKeyUTV.com
www.AxialRacing.com
www.Kawasaki.com
www.GBCMotorsports.com
www.WalkerEvansRacing.com
STAY TUNED AS WE ANNOUNCE MORE!!!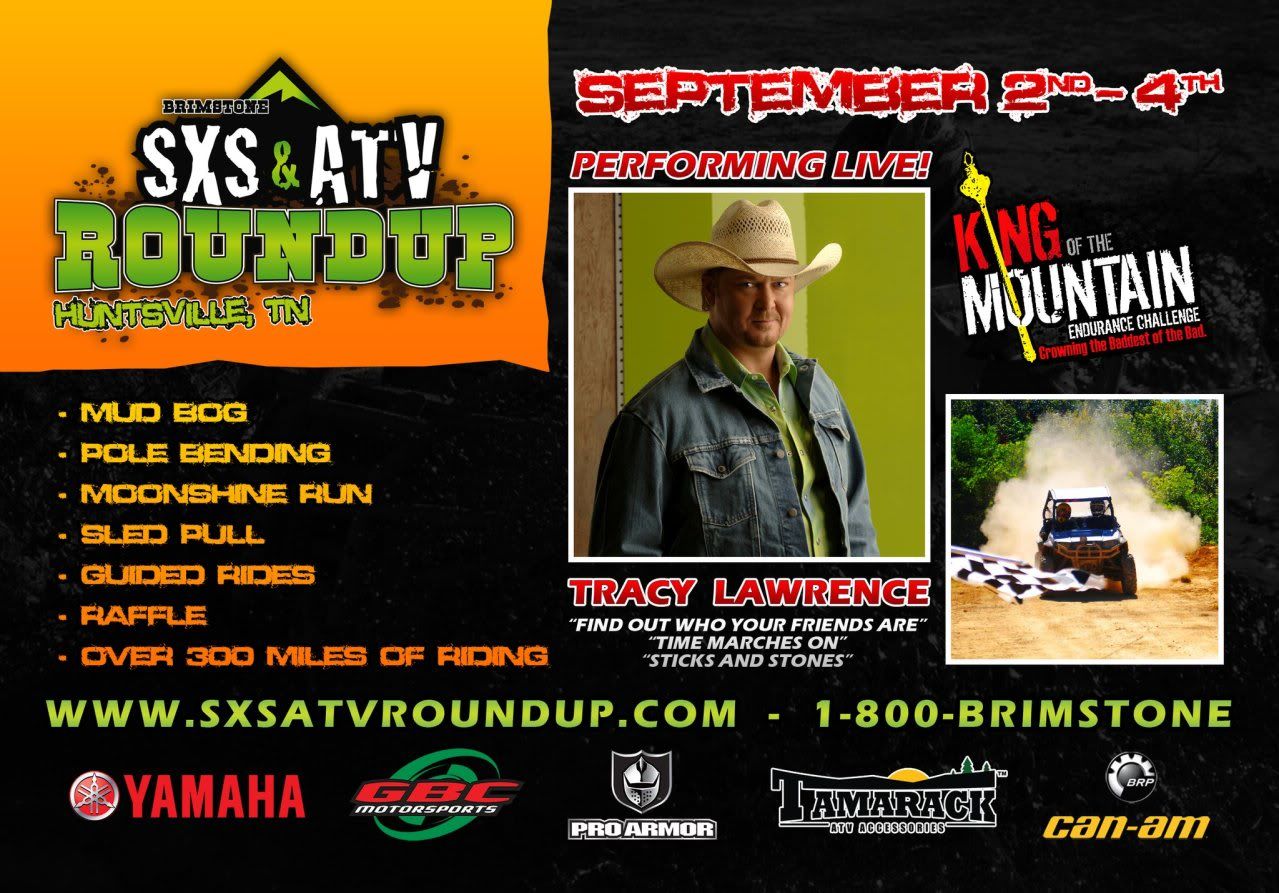 Last edited by a moderator: