Let the madness begin! I'm pushing to get this done before I leave for Pres. Day @ Glamis...
Picked up the axles to get them done this past weekend and also picked up the shocks (Elka Elites). Got everything mounted as my arms were not done yet.
What a PITA the axles are!!! A complete MESS of grease!!! Anyone doing this need to know the tie-wrap trick. On the outer CV, there is a circlip that holds the outer CV on the axles...take a tie-wrp and tie it over the clip to keep it in place and compressed until the CV is over it...even with the tie-wrap it is still a pain, but they are all done!
Front axle assembly ready for install:
Front Shock in place: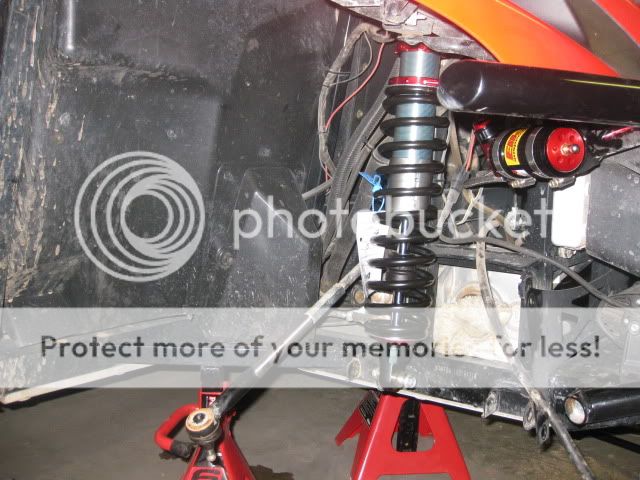 Rear Shock in place: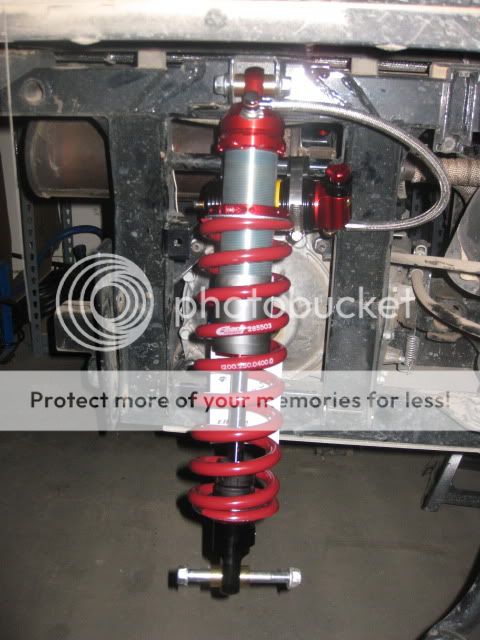 Got the arms last night and spent the night is the garage...all I got left is to install the extended brake lines, bleed the system, set the toe-in and take her for a test ride!
I can't believe the amount of suspension I have now! Woot woot!
Ahhh, beautiful to finally have them:
Lonestar:
Rear end done!
The front end was a little more difficult, I had one ball joint that didn't want to play nice! Took me a little while to press it in straight.
Almost done:
I had my rig up on jack stands (after pulling off the stock tires), with the new LT the hub is only 3 inches off the ground now! Now I got wheel travel!