Jan 9, 2009
18,568
1,368
113
41
BFGoodrich® Tires is happy to announce we will have on-site pit support at the 2018 UTV World Championships! BFGoodrich® Tires pit support is a free service for teams racing on BFGoodrich® tires. For this race alone, BFGoodrich® Tires will set up our support trailer in the hot pits to offer a self-service pit area on Saturday. While we won't be staffed to offer full service to your race vehicles, we will have a complete assortment of hand tools, including a welder and a plasma cutter for any BFGoodrich® Tires team to use in our pit area. You will need to bring your fuel to the hot pit. We will have fuel mats in place, extra dump cans and transfer pumps, but each team will be responsible for the fueling of their own race vehicles in our pit area at this race only.
If you find yourself hungry on race day, we will have hot dogs on the grill for anyone needing some lunch while you are waiting for your cars to come in.
If you plan to use the BFGoodrich® Tires pit support area, please stop by at noon during contingency to register. Our crew will sign you up and provide any last-minute details.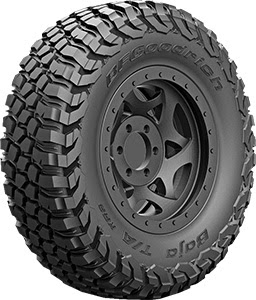 32X9.50R15 BAJA T/A® KR2
AVAILABLE FOR PURCHASE
We will have a limited quantity of the 32X9.50R15 BFGoodrich® Baja T/A® KR2 tires available for purchase at the race.
Please contact us today to reserve your tires.
RESERVE YOUR TIRES BEFORE YOU ARRIVE.
USE OUR
WEBSITE
,
EMAIL
US, OR CALL US AT
1-800-722-3234
.